Keynote Speakers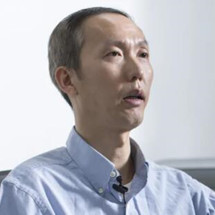 Prof. Chi Man Pun
University of Macau, Macau
Prof. Pun received his B.Sc. and M.Sc. degrees in Software Engineering from the University of Macau in 1995 and 1998 respectively, and Ph.D. degree in Computer Science and Engineering from the Chinese University of Hong Kong in 2002. He had served as the Head of the Department of Computer and Information Science, University of Macau from 2014 to 2019, where he is currently a Professor and in charge of the Image Processing and Pattern Recognition Laboratory. He has investigated many externally funded research projects as PI, and has authored/co-authored more than 200 refereed papers in many top-tier journals (including T-PAMI, T-IFS, T-IP, T-DSC, and T-KDE) and conferences (including ACM MM, ECCV, AAAI, ICDE, and VR). He also has two US Patents granted and is the recipient of the Macao Science and Technology Award 2014. Dr. Pun has served as the General Chair for the 10th &11th International Conference Computer Graphics, Imaging and Visualization (CGIV2013, CGIV2014), the 13th IEEE International Conference on e-Business Engineering (ICEBE2016), and the General Co-Chair for the IEEE International Conference on Visual Communications and Image Processing (VCIP2020) and the International Workshop on Advanced Image Technology (IWAIT2022), and the Program/Local Chair for several other international conferences. He has also served as the SPC/PC member for many top CS conferences such as AAAI, CVPR, ICCV, ECCV, etc. His research interests include Image Processing and Pattern Recognition; Multimedia Information Security, Forensic and Privacy; Adversarial Machine Learning and AI Security, etc. He is also a senior member of the IEEE.
Privacy Protection in Video Live Streaming
Abstract: With the prevailing of live video streaming, establishing an online pixelation method for privacy-sensitive objects is an urgency. Caused by the inaccurate detection of privacy-sensitive objects, simply migrating the tracking-by-detection structure into the online form will incur problems in target initialization, drifting, and over-pixelation. To cope with the inevitable but impacting detection issue, we propose a novel Privacy-sensitive Objects Pixelation (PsOP) framework for automatic personal privacy filtering during live video streaming. Leveraging pre-trained detection networks, our PsOP is extendable to any potential privacy-sensitive objects pixelation. Employing the embedding networks and the proposed Positioned Incremental Affinity Propagation (PIAP) clustering algorithm as the backbone, our PsOP unifies the pixelation of discriminating and indiscriminating pixelation objects through trajectories generation. In addition to the pixelation accuracy boosting, experiments on the streaming video data we built show that the proposed PsOP can significantly reduce the over-pixelation ratio in privacy-sensitive object pixelation.